Adventure Date in Yala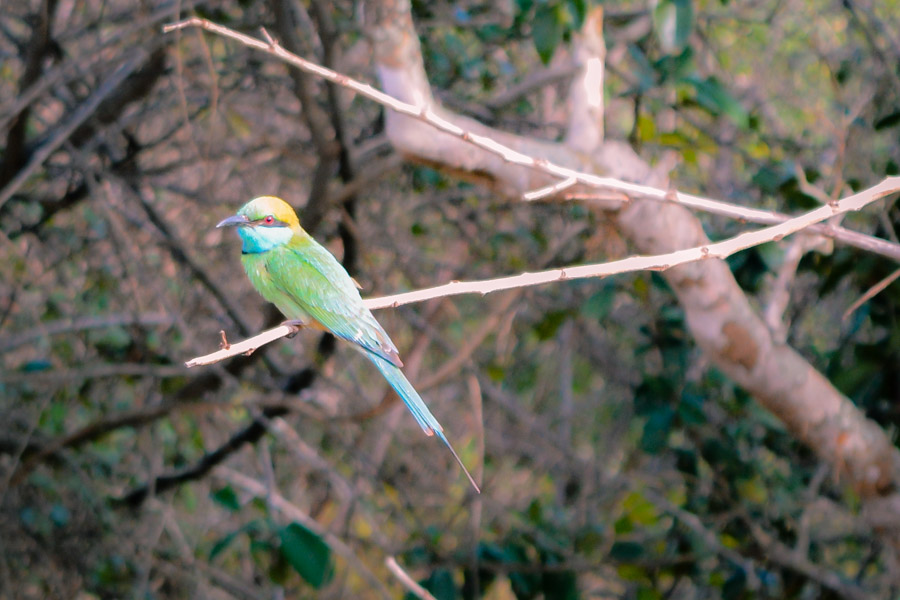 Sri Lanka is proud of its natural bounty where over the past, acres of land both in the wet and the dry zone were conserved as wild life sanctuaries. Thus all of us today are privileged to enjoy and embrace the dynamism of wild life which we get to experience in Sri Lanka and Yala is one such significant location that provides you with all that.  Yala is located in the Southern-East low lands of Sri Lanka, with close proximity to the long coastal belt in the Southern Province. Our drive to Yala took approximately 5 hrs of traveling, where we took the Southern Expressway all the way to Matara and then to Tangalle – Hambantota – Tissamaharamaya – Kathragama and then locked our destination at Yala.
About the Climate in Yala
Yala which has five blocks, where two are open for the public, is situated in a hot, semi-bone-dry condition amidst its lavish greenish look, particularly amid the monsoon season. Generally the temperature ranges from 26°C to around 30°C and is usually very hot and humid in the locality. North-east storm season is when Yala gets a large portion of its rain which falls during September to December. Hence the later part of the year is known as the best period to visit Yala with the weather conditions being much cooler.
About our adventure date in Yala
This epic national sanctuary is well-known for its leopards, wild elephants, deer, monkeys, elegant birds, crocodiles, snakes and some of the boundless bio-diversity which you could ever experience in your life. We booked our safari ride from the hotel which we stayed which is Cinnamon Wild Yala. The total price of a ride could be negotiated and what we got was for LKR6,000 and the cost would be shared amongst the number of passengers in the jeep. With another 4 companions who were also waiting for a safari ride we took off at around 2.30 pm. However gates at Yala National Park is normally opened from 6.00 am till 6.15 pm and we would say the most preferred time to see animals would be the early morning hours as the animals normally come out looking for food at that time. Nevertheless we were lucky that we did spot a lot of wild elephants on our way and also saw deer, monkeys, plenty on crocodiles, wild bores and a variety of birds throughout our jeep ride where every bit of our energy that was spent on this much exhausting ride was made really worth it. However, our destiny was such that we could not spot any leopard during our journey of close to 3 hrs in the woods.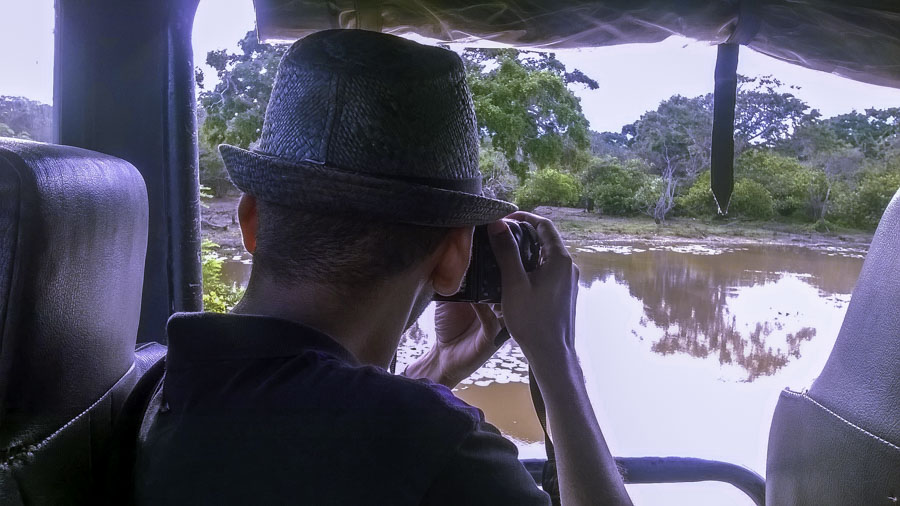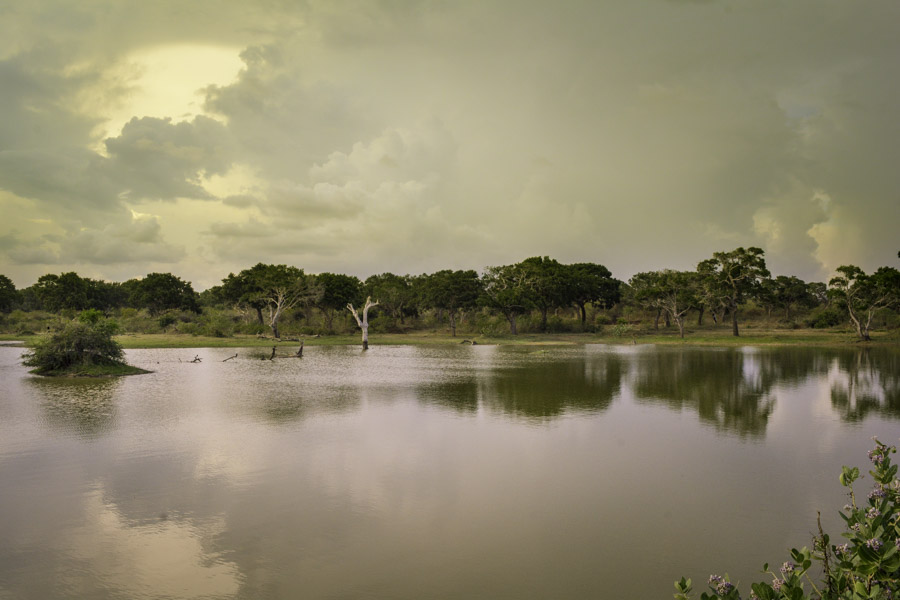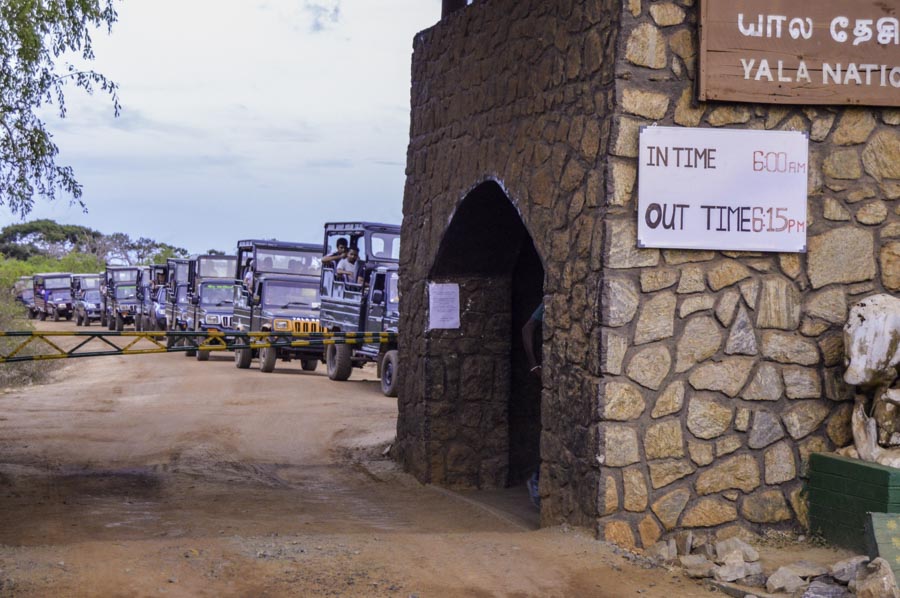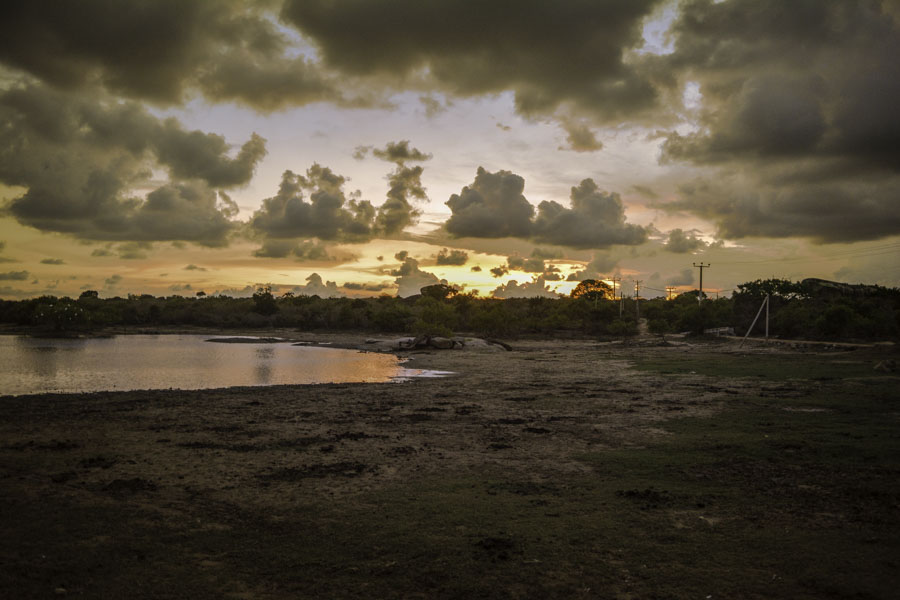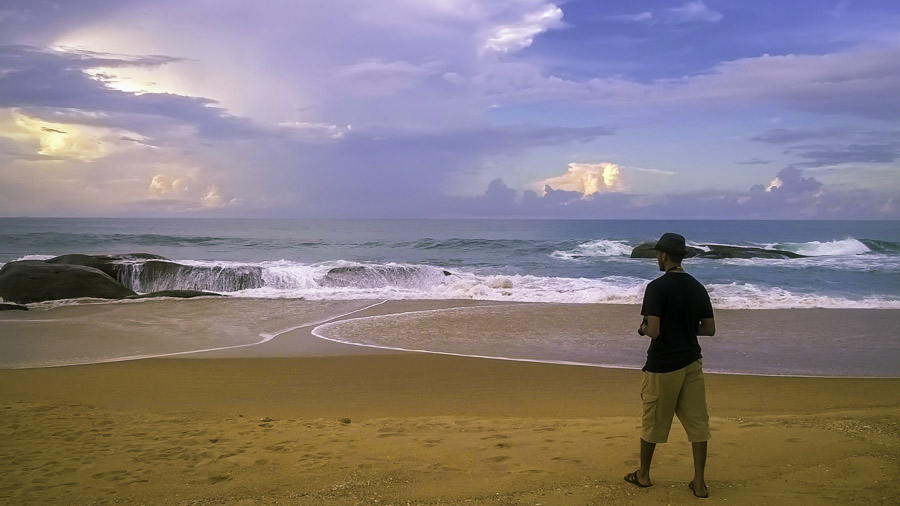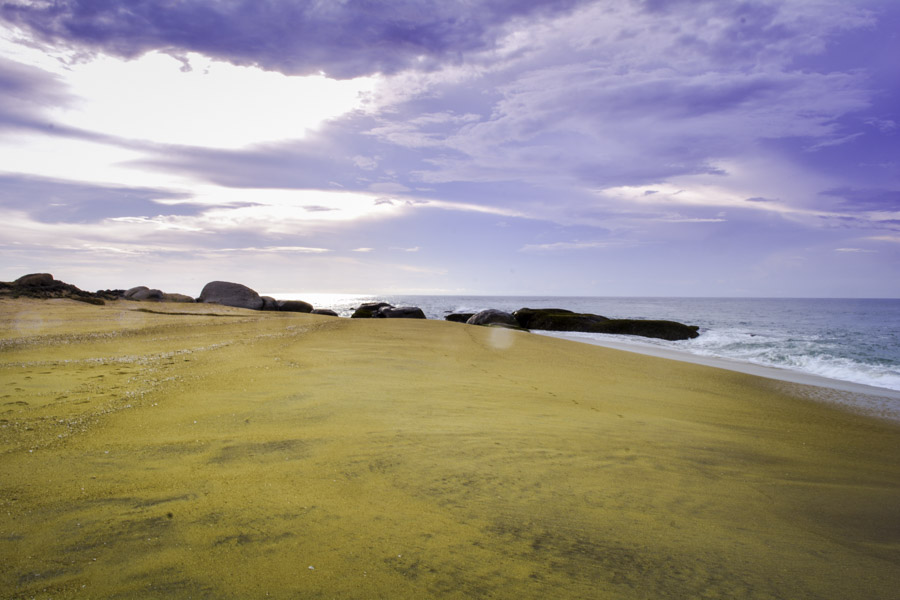 What else can you do in Yala
Yala is a fantastic camping site where you could have a thrilling date with nature. In addition you could always arrange an exciting safari ride in Yala National Park as we did which cost us close to LKR6,000 – LKR7,000 for the jeep. Safari rides could be arranged by the hotel you stay or you could always visit the wild life department and book your safari rides with a good English speaking guide.
Book your Safari: http://yalasrilanka.lk/yala-safari-ride
Yala is a good bird watching location with the Kumana Birds Park also being close by. Furthermore, you could also visit some of the popular pilgrim sites in Sri Lanka namely "Sithulpauwwa" a rock temple which is a cultural heritage in the country and also towards its South, you could see Magul Maha Viharaya which is believed to have provided the setting for the marriage of King Kavan Tissa to Vihara Maha Devi.
About Food & Lodging
We spent three good days at Yala where we made our stay at the Hotel Cinnamon Wild Yala. The hotel had all good facilities and a full board double room cost us close to LKR25,000 per night. Due to being distant from the ordinary life-style we think it is advisable to book your hotels and get all food from them since there are not much bistros around the place. Moreover, there some other good places for lodging like Jetwing Yala, Laya Safari, Wild Trails Yala and Leopard Trails Camp around Yala which you could always check out on your adventure date to Yala 🙂 .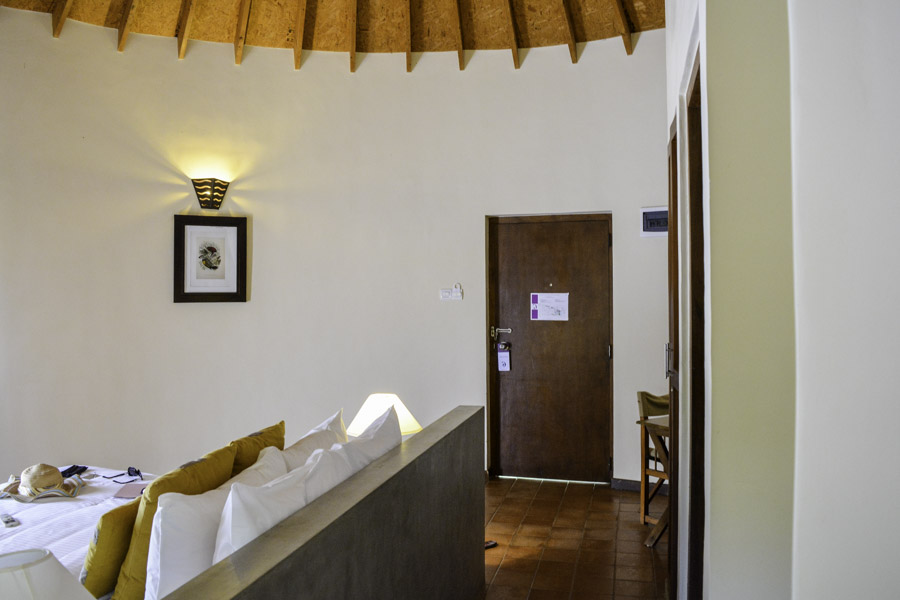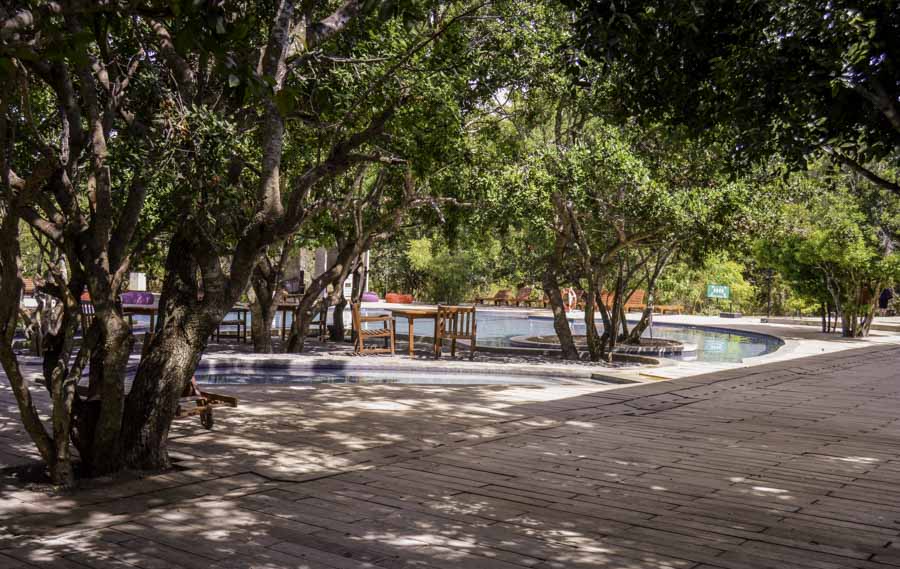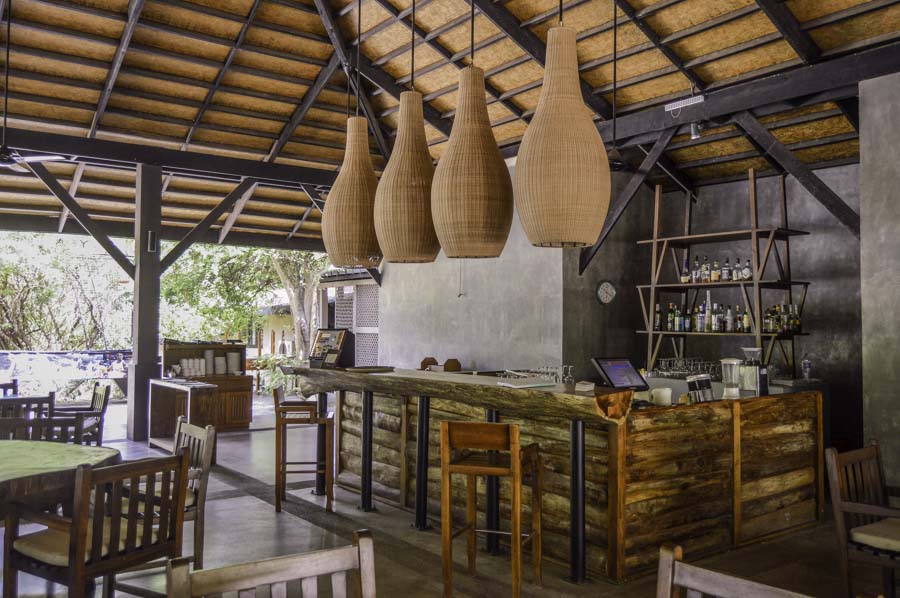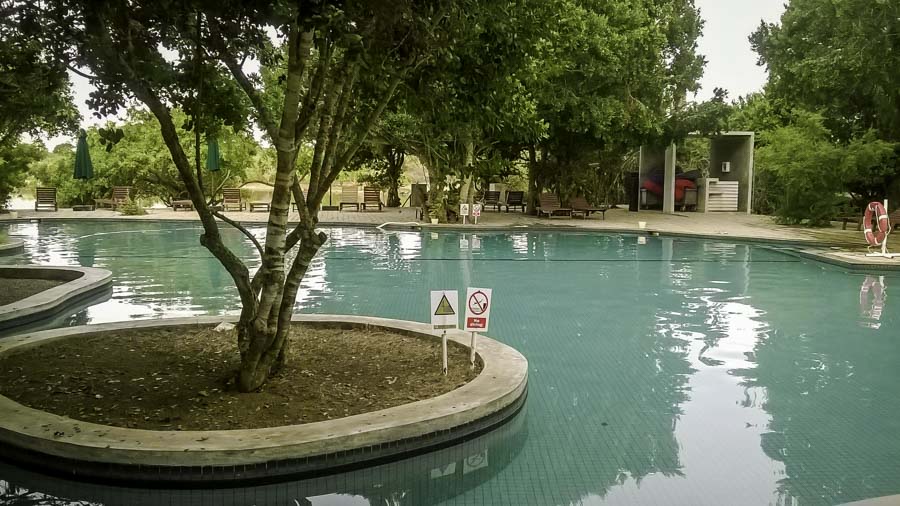 Recommended places to stay by LetsgoCeylon