Hiriketiya Beach, You Beauty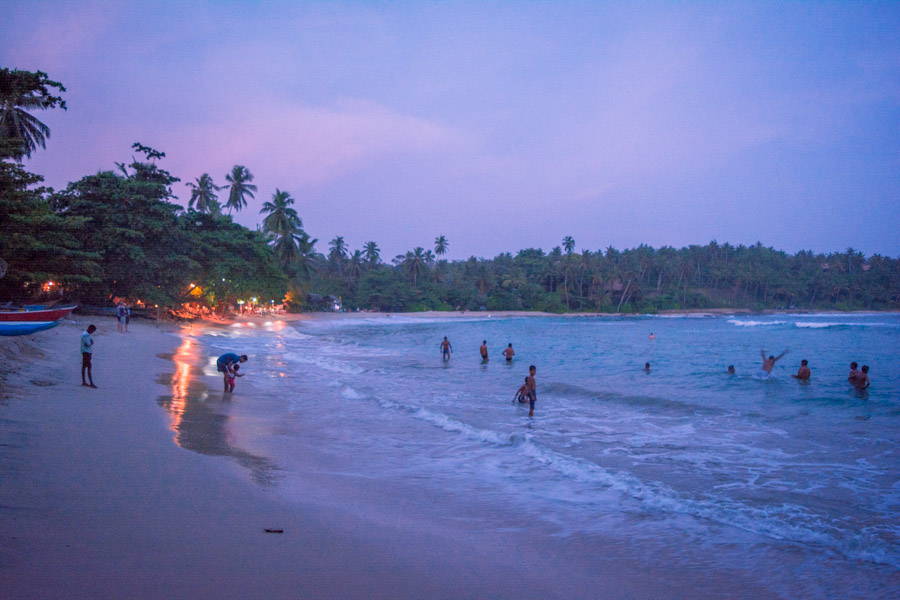 Meaning of LIFE is what we all should focus on when living. We at LetsgoCeylon found it just right in "TRAVEL". Hence that's the reason why we always suggest you travel more. At the dawning of the New Year 2018, we wanted to plant a thought in your mind that 2018 will not be Happy & Exciting unless You Travel 🙂 . Though we suggested you to travel more in 2018, a question currently running through your minds could be  "Where should we Travel ?" Despite having endless answers, for a moment if we "Shadini & Malith" just consider one stunning location that we could never have regrets over visiting. That's one hidden beach which we found in the southern coast of Sri Lanka. The picturesque "Hiriketiya Beach".
This beach is situated in Dickwella, a town in-between Matara and Tangalle in the southern coastal belt of Ceylon. The most unique feature of this beach is that it is like a horseshoe bay, with a small village in the vicinity. The view is such an eye candy that we could literally address it as a small paradise for anyone 🙂 . So if you are a nature lover, then its guaranteed that you would have a lot to enjoy there, maybe with friends, family or even all by yourself to get some relaxed piece of mind.
Unlike the other beaches in Sri Lanka, you will notice that Hiriketiya beach does not have much hotels or restaurants by the shore as it is one isolated destination which is yet to be discovered by many. In a way we feel guilty to start spreading the good news of this amazing place. It is only because we are revealing the secret about such a wonderful location to you all and making the hidden gem public.
Anyways we know, hidden gems always get discovered someday 🙂 So why should we feel guilty afterall ?
However, there are some small-scale hotels and restaurants you will find on the beach itself. So you will love spending time there more than staying in a luxury hotel.  The waves are just 1 meter away from the restaurants and we doubt if there could be any other location in Sri Lanka having this much of a closer experience to the Indian ocean. So yea this is a secret surfing paradise too of many 🙂 .
We visited this place 2 months back but the memories we have collected are still alive. When writing this blog post the urge of re-visiting the place comes over and over again to our minds and feel like going there again and let that white waters kiss our feet and explore more .
While this is a paradise for the surfers, we have to remind you again that there is something for everyone to enjoy in here. Those who wish to take a swim, there is a perfect spot where there are no fierce waves and the water is not too deep as well. It is like a natural swimming pool.
We agree that every beach in Sri Lanka has something unique in there. As of today, this beach is still a silent beauty which can create your  own paradise. That's what make this beach a precious thing to us.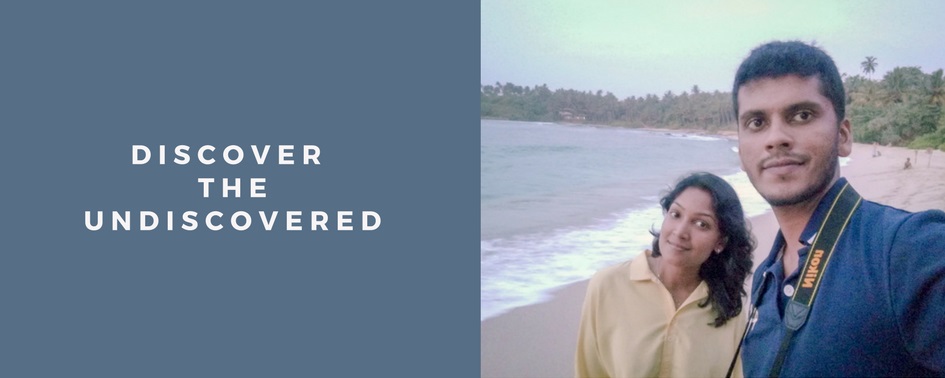 We were not really prepared to take a swim or a stay over here. We found this accidentally too when we were heading back home from a visit to the southern coastal belt. Anyways we spent the whole evening there on the beach walking from one corner to the other collecting memories thinking that we should share this amazing place with you all.  There is always another chance and we feel so lucky to stay in this tropical country.  We will visit this place again to get a different experience. Just imagine a day in this pristine area, waking up early before the sun rise, opening up your eyes to this endless ocean and feeling the freshness of this gifted nature. We're sure you would just feel fabulous.
It was getting dark, time was up for us to say "See you again" and "We are happy to find this location" to Hiriketiya beach. Oh just forgot to tell everyone, accessing this place is not a big challenge. It is just less than 1 km to the Hiriketiya beach from the southern coast main Galle road and 2.3 km from Dikwella town.
Recommended places to stay by LetsgoCeylon