Sigiriya – The 8th Wonder of The World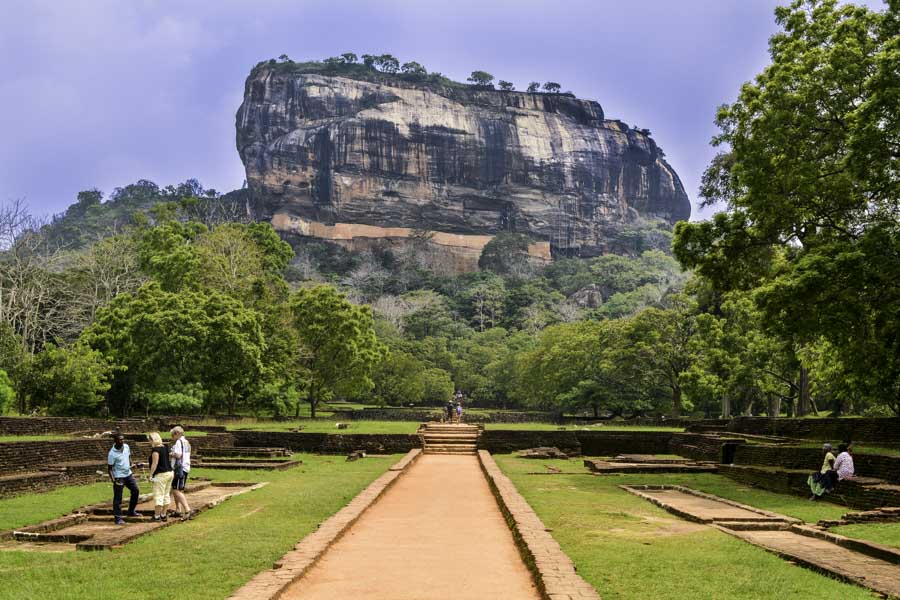 Sigiriya is one of the most popular tourist attractions in Sri Lanka which has been known for ages. This rock fortress which is roughly 370 meters high was the Palace of the great king "Kasyapa". This great monument is situated between the towns of Dambulla and Habarana. Our journey to Sigiriya was a road trip close to 177 km, where we traveled via Ambepussa – Kurunegala route. However due to some ongoing road developments which we met before Dambulla, our journey got extended by close to 30 mins and finally managed to reach the destination after a total travel time of approximately 5 hrs.
The main entrance of this cultural heritage is designed in the form of a lion on a huge rock and is located in the northern side of Sigiriya. However today, we only get to see the feet of this stone lion while the upper part of the body was destroyed. Nevertheless, this significant monument got its name thanks to this stone lion, which was initially referred to as Sihagiri or the "Lion Rock".
The best time to climb the rock would be at around 6.30 am, just as the gates open and the climb would around 1-2 hrs depending on your hiking skills :). An entrance ticket (priced at a very small amount) needs to be purchased from the gates, where you could also see a small cafeteria as well as a museum which had further information about Sigiriya just next to the entrance.
When climbing, on the western wall of Sigiriya we saw close to eighteen Frescoes which had thus far survived. The nude females depicted by these frescoes are believed to be either portraits of the wives of King Kasyapa or priestess performing some rituals.
The "Mirror Wall" filled with different poems written in Pali and Sanskrit, the beautiful garden on the top of the rock with water fountains, canals, ponds and the magnificent view from the peak of the rock palace was simply fabulous. Considering the great cultural importance of Sigiriya UNESCO had declared it a World Heritage site in 1982.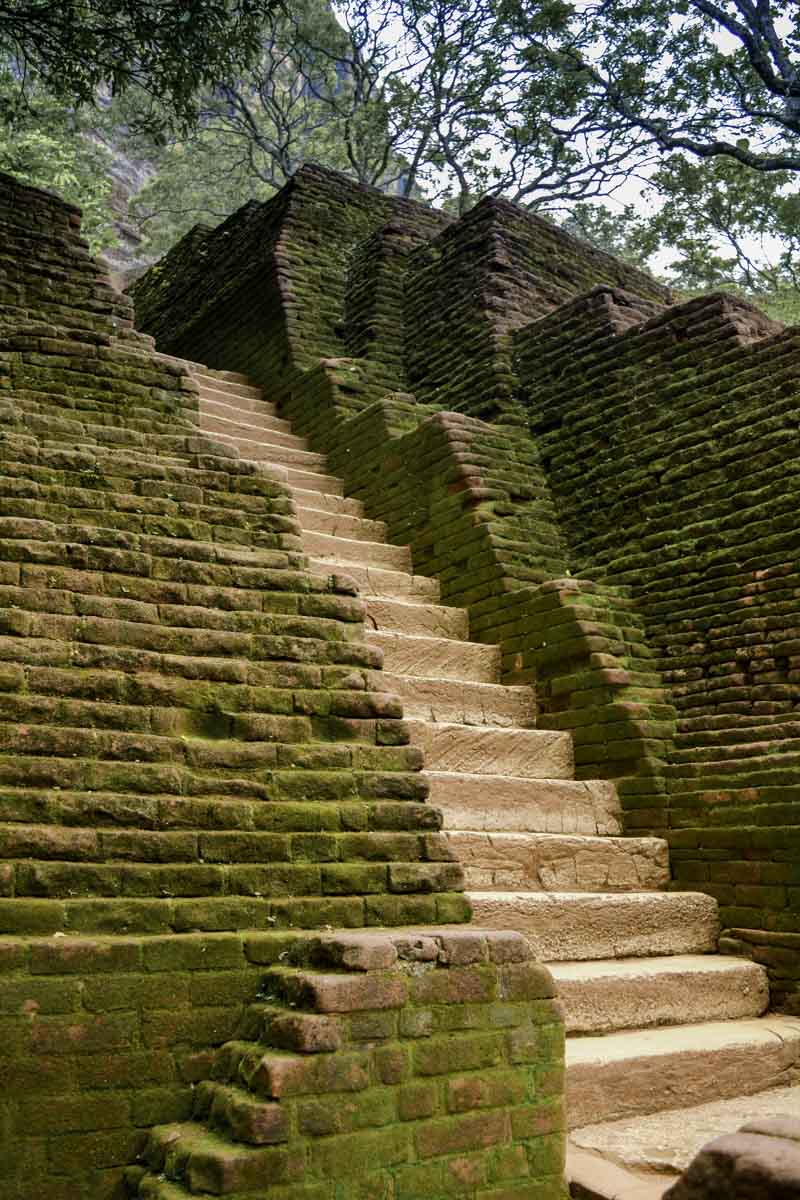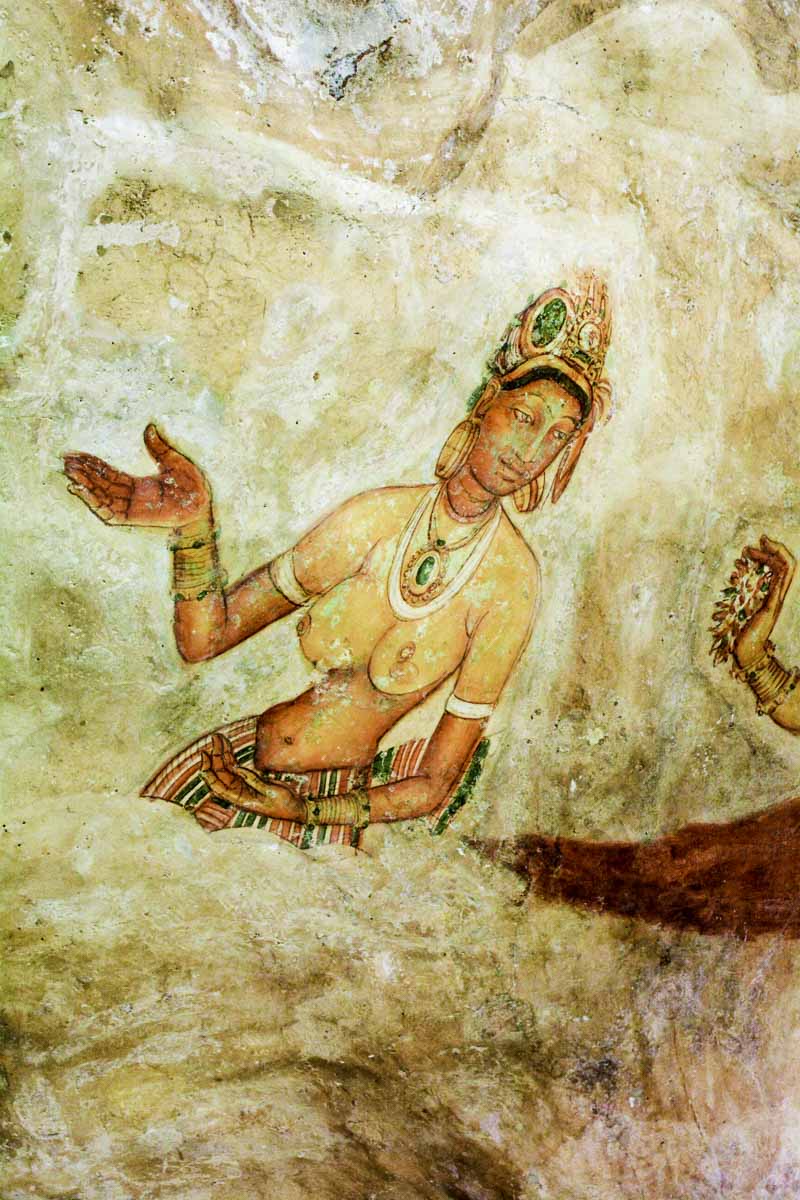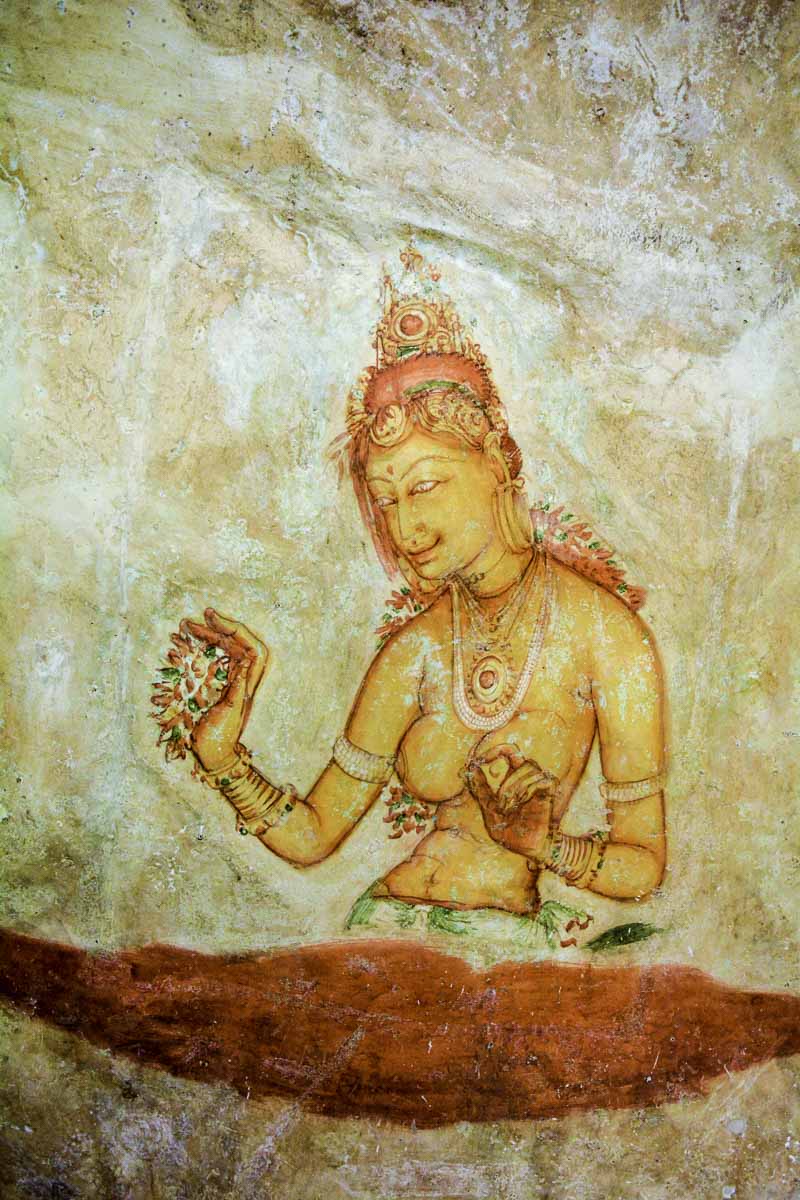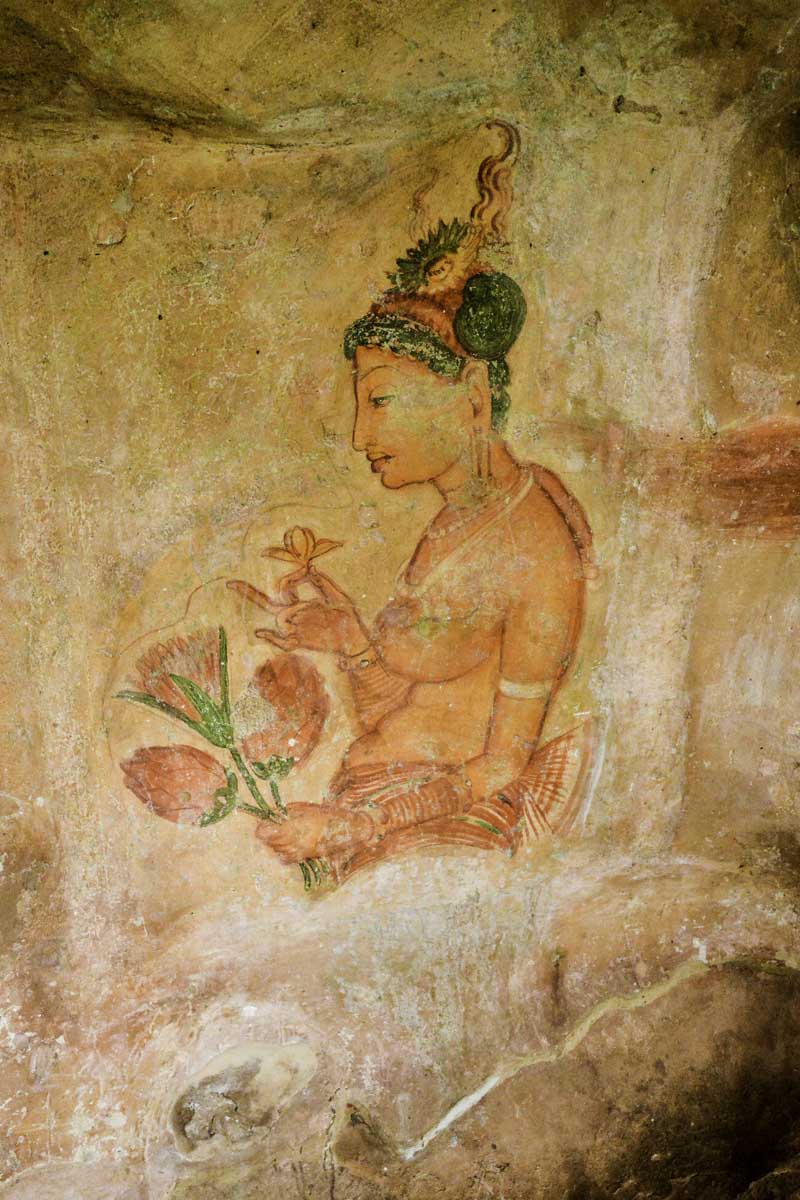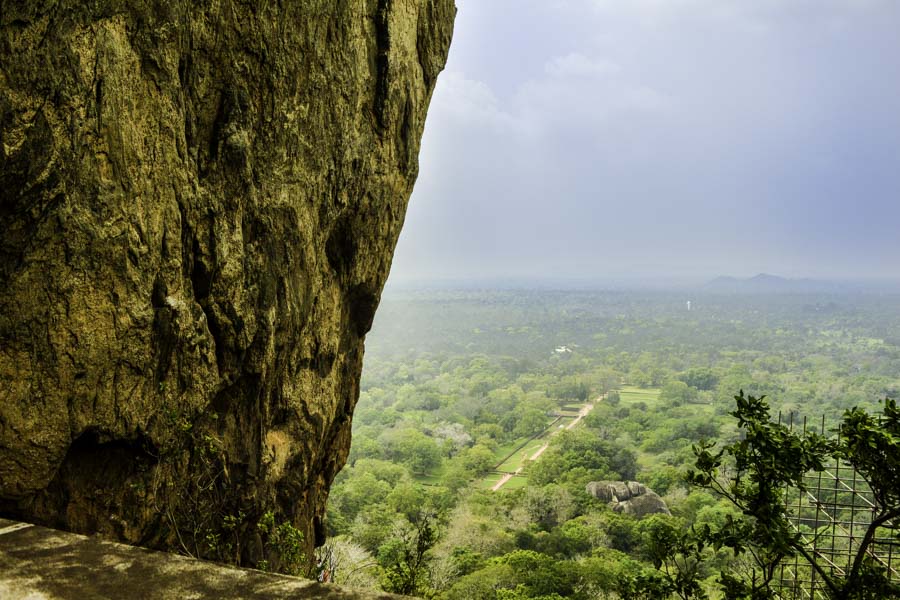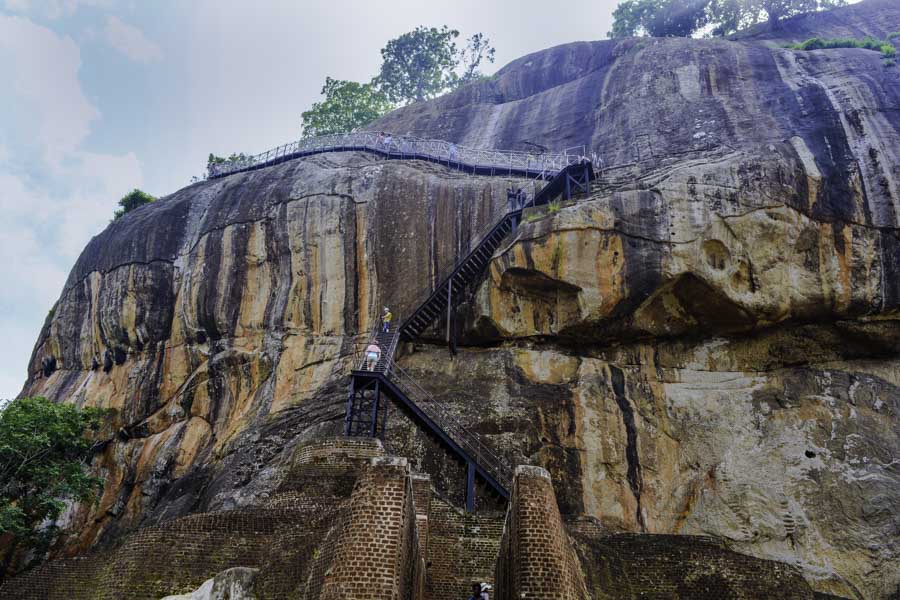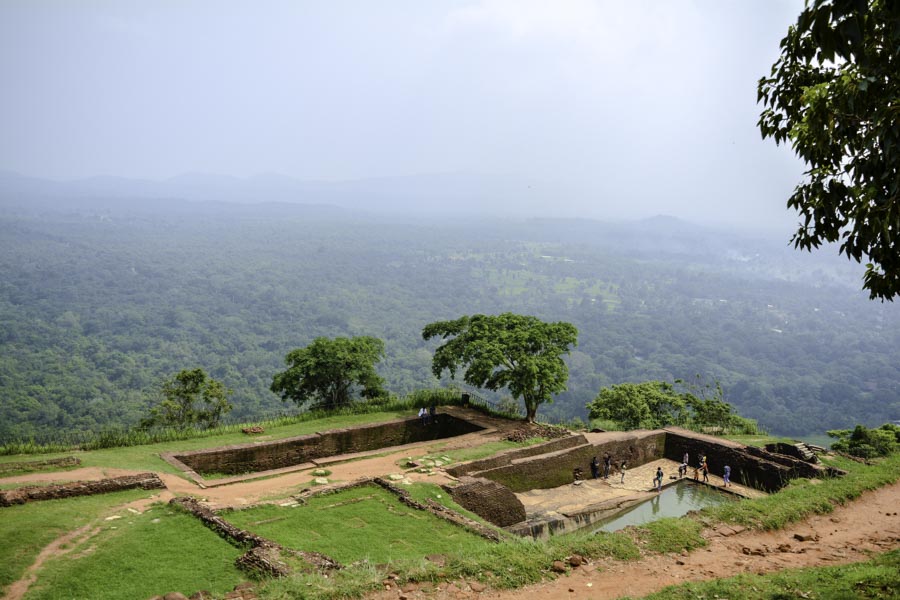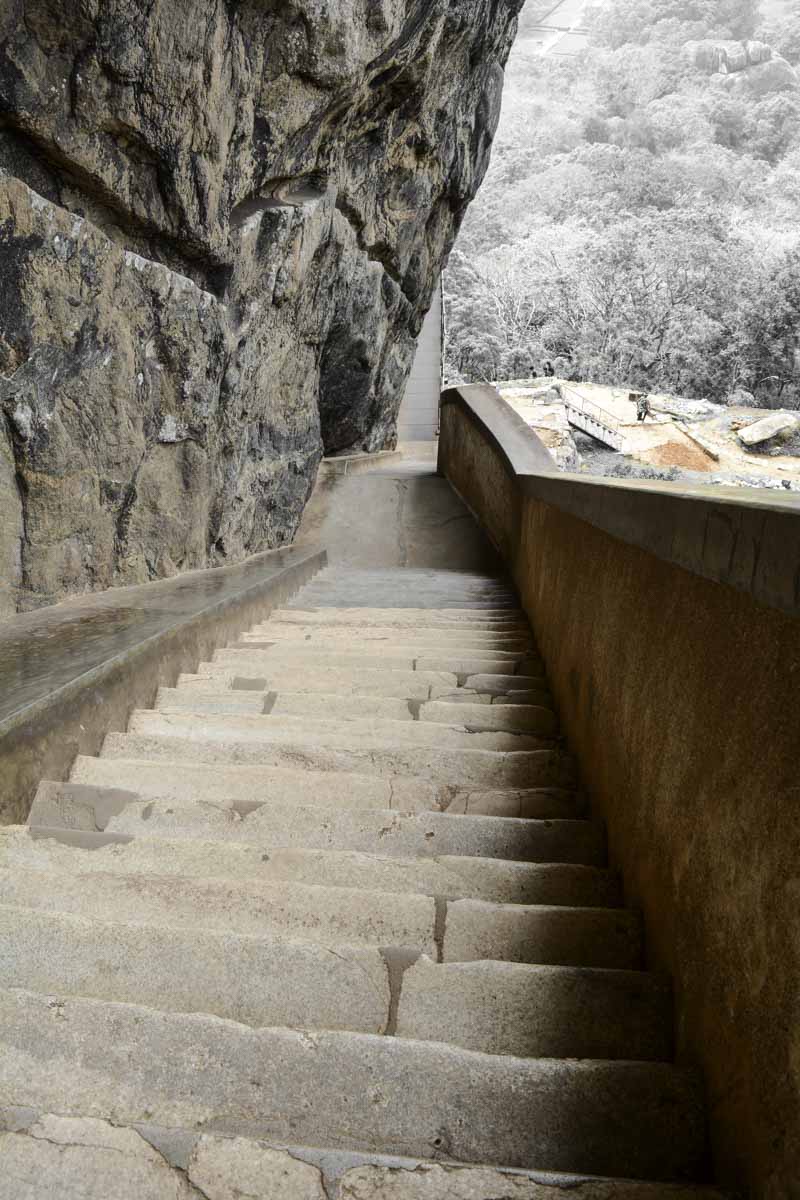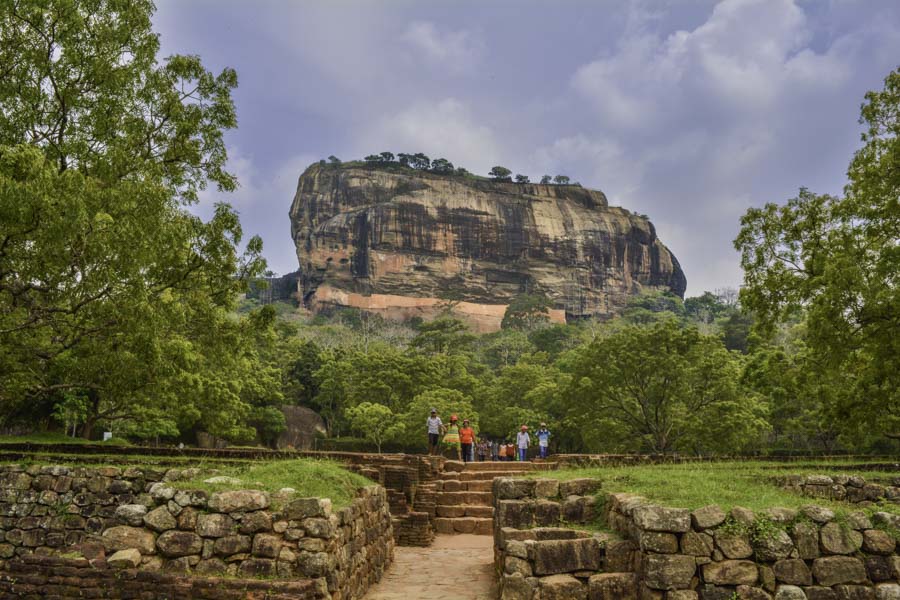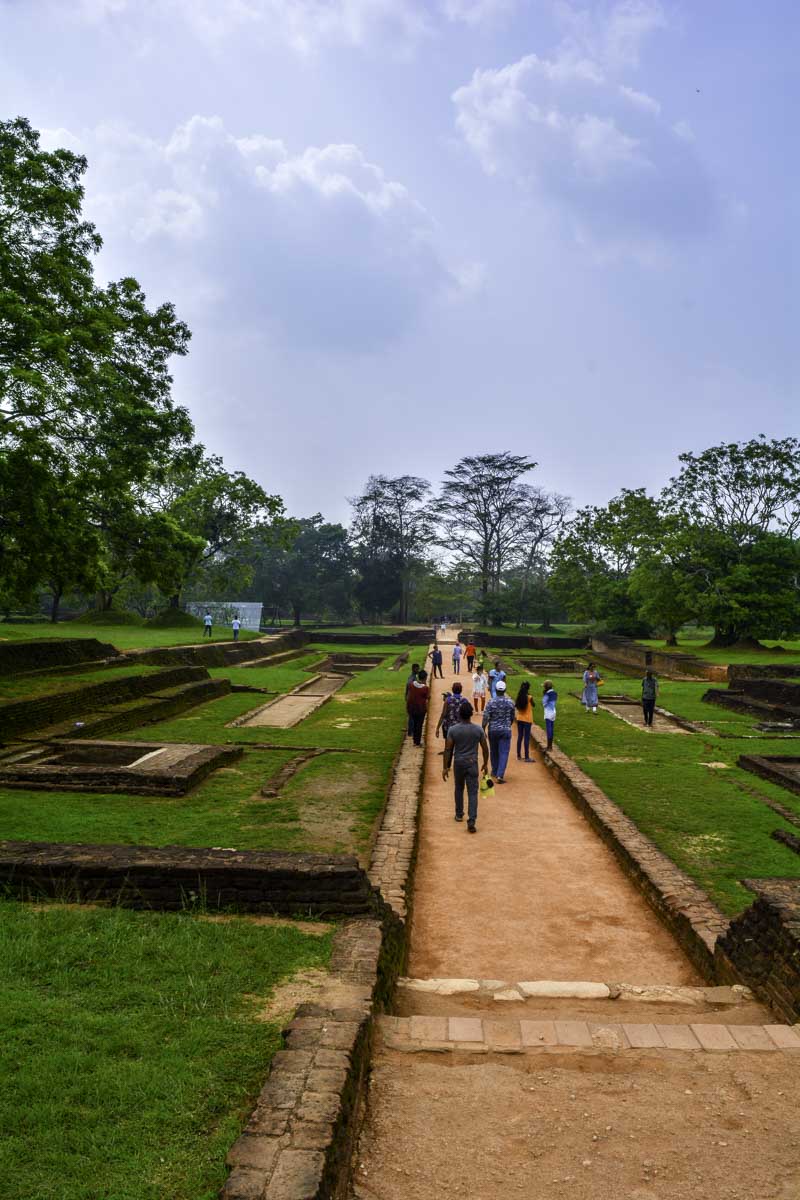 About Food & Lodging
There are many hotels, rest houses and star class accommodation spots at Sigiriya. However we stayed at "Hotel Sigiriya" during our visit. The hotel had a fantastic view of the rock fortress and plenty of greenery around with tasty food to fill our taste buds. A room on a full board basis cost us close to LKR15,000. Nevertheless, being a much popular tourist destination, Sigiriya is also in close proximity to other superb hotels like Jetwing Vil Uyana, Amaara Forest Hotel Sigiriya and Aliya Resort and also has plenty of rest houses around which would offer you a lodging at very affordable rates.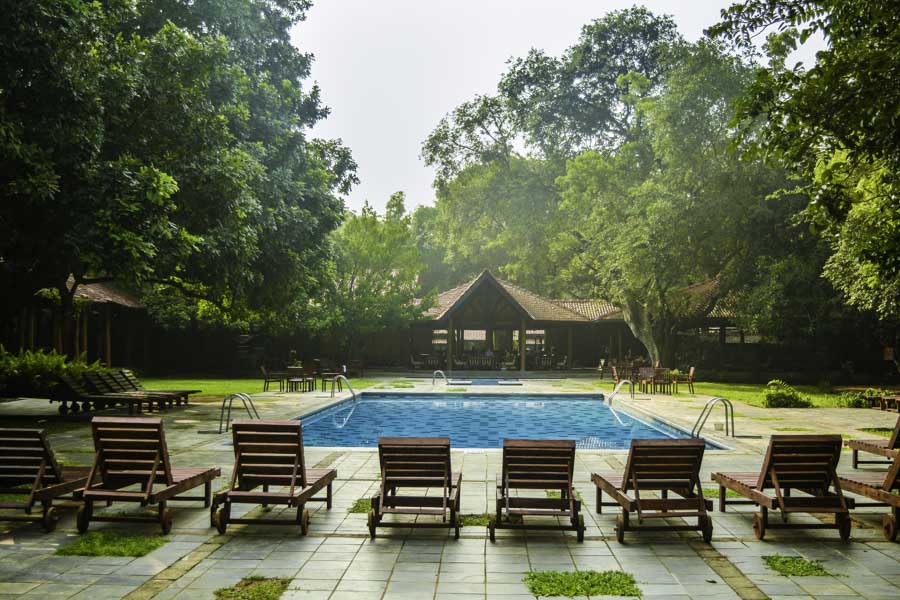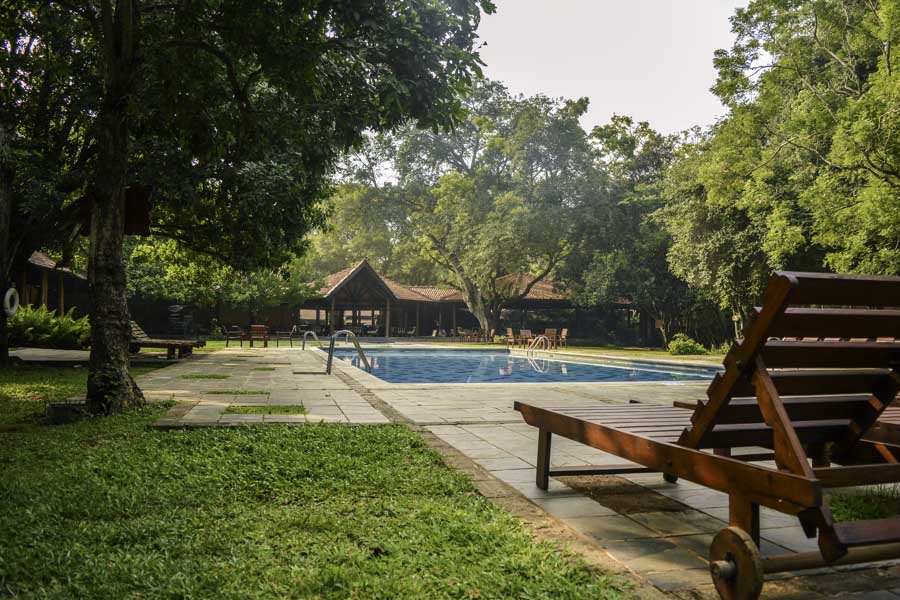 Recommended places to stay by LetsgoCeylon